Top 5 Tips for Drag Racing Shocks Setup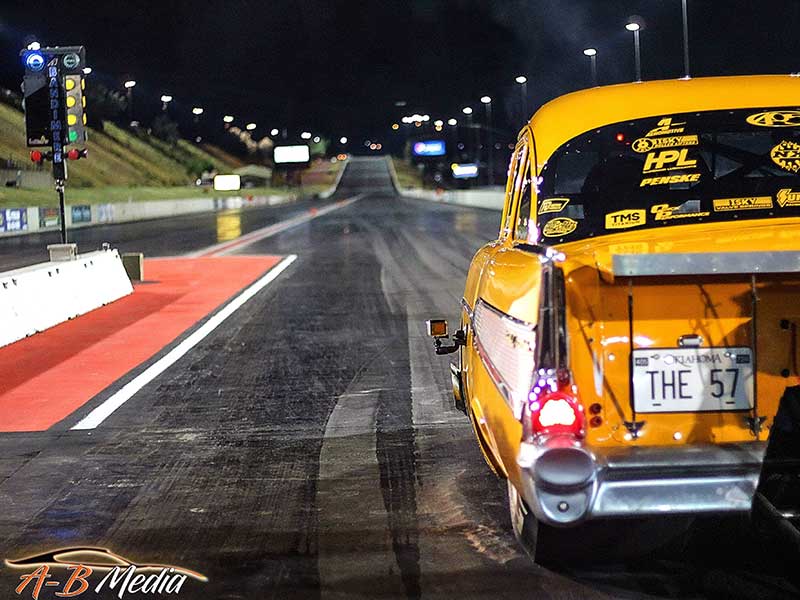 Fine-tuning your drag racing car can take a lot of time, effort, and knowledge to perfect, and often the most obvious solution sometimes isn't your best starting spot. While there is no single most crucial component, purchasing and dialing in your drag racing shocks can be one of the best investments to get the most out of your drag racing vehicle.
But first, why do you even need professional-grade drag racing shocks?
Power isn't everything
It's a misconception that always aiming for more horsepower is the most essential thing in racing. Having a solid engine is, of course, vital in any racing machine, but investing in shocks customized to your needs can provide a lasting positive effect on performance.

It's also important to evaluate your budget and determine how to best invest in your car. Comparatively speaking, racing shocks provide a much longer investment lifespan. While you could spend over $1,500 on an engine part only to have it break in one run, shocks can be adjusted to any changes – whether it's a new chassis setup or even a new car.
Performance Consistency is key
When performance is the goal, consistency is vital, and not all parts or racing shocks can deliver the same results consistently. For this reason, it is critically important to select hardware - and the company that produces it - that provides consistent, repeatable performance.

Along with producing racing shocks that will provide the same repeatable performance, the shock manufacturer should also help drag racers achieve their most consistent results by analyzing their shock data when available.

So, now you understand why drag racing shocks are important. How do you make them better?

Learn more about the Top 5 Issues Impacting Your Drag Racing Suspension Performance.
Dial your drag racing shocks in
Once you've received your shocks – you are probably going to be anxious to get the best out of them. To do that, they need to be dialed into your specific needs, and that means balancing them from front to rear.

How you balance your shocks depends on your racing venue or track surface, as sticky versus no-prep surfaces require different things:
Racing on a sticky prepped track requires an increased front rebound and decreased rear rebound. A good run on a prepared surface needs the car to grip to a degree but doesn't need the vehicle to be completely stuck to the ground as you want the car to move down the racetrack.
An untreated street racing surface needs the opposite setup– decreased rebound on the front and increased on the back. For an unprepped surface, you want to use your weight to your advantage and want more weight on the rear.

Tip: Dropout in the front end will depend on the front shock/strut settings and will directly affect their 60 feet

Learn more about What to Look for in the Best Rear Shocks for Drag Racing.
Make sure you have support
To keep up with the competition, you need more than just the right equipment - you need knowledge and support to continuously improve performance. You need an expert team behind you with the knowledge, experience, and track record of delivering results and a willingness to share it with you to help you perform at your best.
When searching out a partner to help you tune your drag racing shock setup, these are some things to look for:
What sort of support team do you have access to? Does that team have real-world, proven success in the racing space?
Do you have direct access to the technical team that understands what it is you need?
How accessible is the technical team? Can you call and speak with them directly? When you do call, how responsive are they?
How reliable is the vendor's supply chain? In other words, how readily available are parts and pieces needed for your setup?
Do they provide top-level support to all levels of racers, from pro to beginners?
Tip: Work with a team that has your back and has been in your shoes. Our team has a robust knowledge base with 20+ years of experience in motorsports.
Get a custom shock for your specific application and price point.
Any major purchase can come with reluctance, and questions can go through your mind, such as what do I need to buy, and how much do I need to spend? These are questions that your preferred shock supplier should be well equipped to help you answer.

To truly get the most value out of your investment, your shock MUST be customized for what you need. A good shock supplier will work with you upfront to precisely understand your requirements. Among the considerations when deciding on the right hardware for your situation:
What type of racing will you do (for big money or for fun)?
What type of tires and chassis do you have?
What suspension type are you using (four-link or stock)?
What horsepower does your car put out?
What is the vehicle weight, spring rates?
If your shock supplier does not ask for this information, it is impossible for them to understand what shock (much less setup) will be best for your situation. The result is hardware and a setup that is not optimized for you but for everyone else.
Let the Drag Experts Help
Buying professional drag racing shocks is one of the best lifelong investments you can make to improve your performance. No matter the venue or car you are using, purchasing quality, American-made shocks - customized to YOUR needs - makes the overall experience better. Throw in the experience-based support from the supplier, and you have the recipe for a successful venture.
The Drag Shock Experts at Penske Racing Shocks are committed to providing you with shocks that meet the highest standards and focus on optimizing your setup before you even buy anything. Continued support after purchase ensures that you can make adjustments with confidence. To learn more about the process, sign up here.