The Dirt Late Model Shocks That Winners Are Using Right Now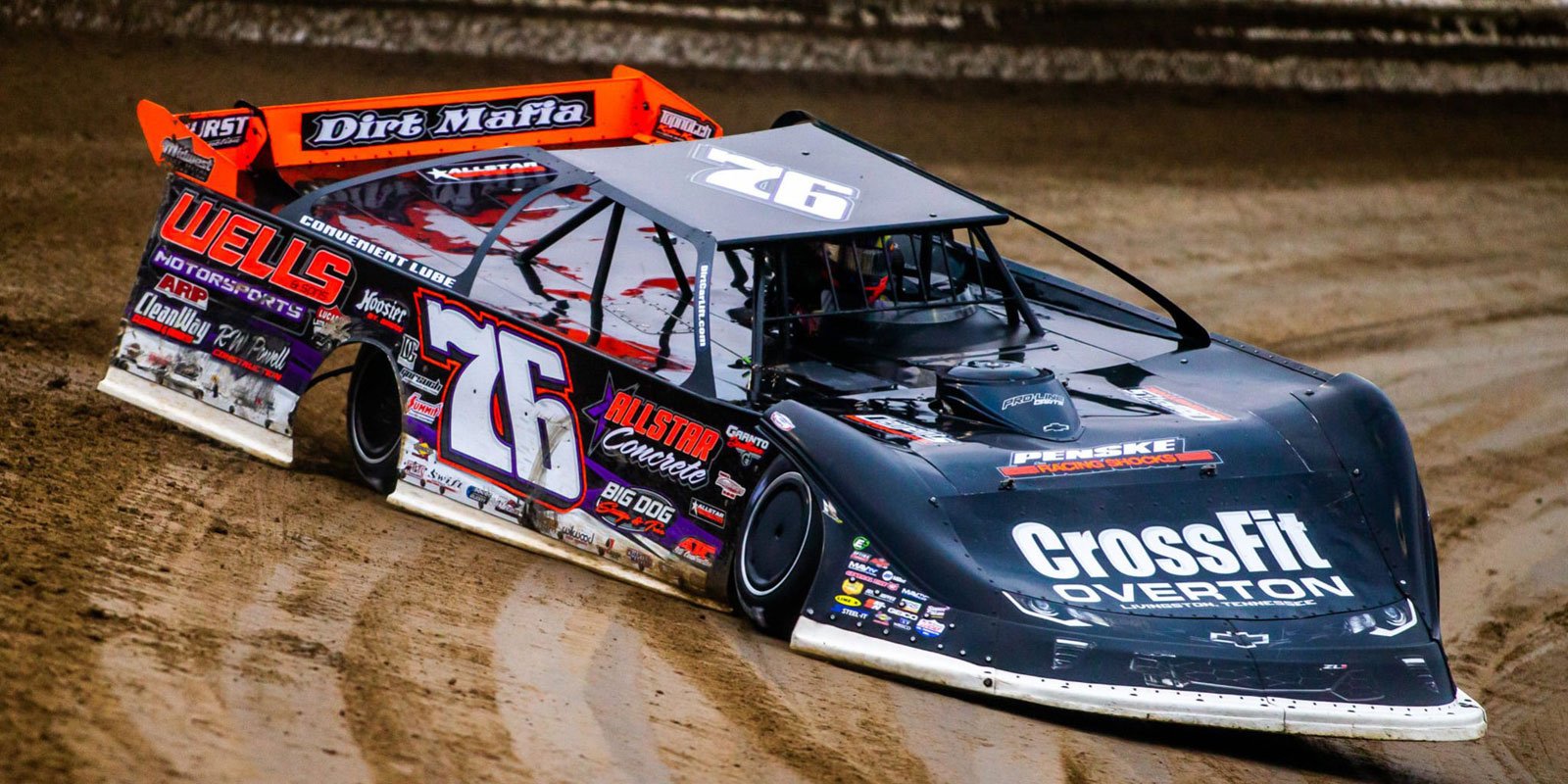 Every late model racer is looking for the critical part to make their racecar a winner. Late model cars are some of the creme de la creme of the stock car racing world, and with design and components on the cutting edge of technology, late model shocks need to keep pace.
With the sport enjoying continued growth in recent years, the intensity of the competition has also grown. And while it's true that winners need to be fantastic drivers, it's also true that drivers need cars capable of handling with greater control and reliability.

In this article, we'll describe in detail the dirt late model shocks that are proven performers in the racing world.
Winners Are Using These Dirt Late Model Shocks Right Now
The competitive landscape of late and super late model racing requires significant investment. As you know, a single race-ready car can cost between $100,000 and $150,000. They feature a purpose-built chassis, V8 engines with super late models pushing upwards of 700+ horsepower, and bodies constructed from sheet metal aluminum or carbon fiber.
Until recently, with very few restrictions on engine modifications, many teams would focus their energy on more power. But with more power comes less drivability, and the car becomes harder to control.
Suspension tuning and learning how it works together with the aerodynamics of your car is a worthwhile investment to help close the gap on your competition. Here are the late model shocks that winners are using right now.
Freshen up on Race Suspension Tuning Basics, 7 Things You Need to Know
The Penske 7300 Series Dirt Late Model – Single Adjustable
Penske Racing Shocks (PRS) developed this build after working with the best teams in racing.
The 7300 Series Dirt Late Model is the racing shock of choice of winners. Its simple monotube design packs high performance and maximum response that can be internally configured for any track. Eighty clicks of adjustment through the shaft can be configured to either compression, rebound, or open to work in both directions as a bypass. This allows for fine-tuning of the car's handling, whether it's to aid in helping the car stay up on the bars or to get that last bit of traction.
Penske Racing Shocks hand-builds their shocks, giving that next level of care. The aluminum components make the 7300 model lightweight but durable, and repeated performance is promised through increased nitrogen volume that allows for repeatability at variable running temperatures. When performance is the goal, consistency is vital.
Why Choose Penske Racing Shocks?
Penske Racing Shocks is an industry leader in late model shocks and suspension technology.
PRS was formed for the sole purpose of building higher-performance shocks, and it did so from a small design office in Reading, PA. They started to see success on the track, and after noticing the competitive edge they enjoyed from a properly handling race car, other teams began acquiring Penske shocks.
Many race wins and championships later, PRS expanded into other race car markets, including late models. Their quality, American-made shocks are the choice of champions.
Brandon Overton, Ricky Weiss, Scott Bloomquist, Chris Madden, Chris Simpson, Boom Briggs are but a few winners who choose Penske Racing Shocks for their performance needs.
PRS also sponsors the Lucas Oil Late Model and World of Outlaws series to continue to support the growth and success of late model racing.
A Shock for Everyone
With a roster of winners using Penske Racing Shocks, you might think PRS is out of your league. Or maybe you're just starting, and you assume the price point is too high.
Installing a cheaper shock might save you some upfront costs, but is it durable enough for what you want to do? Are the shocks you purchase customizable? Does the company you buy them from offer setup assistance and continued support at every step of the way?
Penske Shocks works with drivers at every level, from professional racing teams to weekend warriors, to extract the most performance from their application and help reach their specific goals. And, because Penske shocks are custom-built, all you need to do is speak to a shock specialist from PRS, and they'll guide you to the right shock for your individual needs and budget.
Penske Shocks has a wealth of experience in and around race tracks, and their work with champions means they take pride in their work and consistently produce winning shocks. They can pass their experience and expertise to you, too.
Quality Shocks Are One Piece of the Puzzle
While more power is needed to maximize performance, the racing world is spending more time, money, and effort on suspension, particularly shocks, to win races.
Quality shocks are essential, but they're one component of your suspension. Your shocks need to work in conjunction with tires, brakes, sway bars, and other components to create the handling performance you need.
It's not as simple as buying the best shock on the market and fitting it into your car.
There is a better solution. To keep up with the competition, you'll need to adjust the shocks to your preferences as a driver. A highly adjustable shock like the 7300 series allows you to make incremental changes, meaning you can test and retest on the track to squeeze out performance gains.
Check out our FREE DOWNLOAD: How to Read a Shock Dyno Graph

Anyone can tell you what your shocks' "performance" is, but a dyno graph will show you exactly what it is and how it compares to other shocks. In this free download, we outline how to read a dyno graph and, more importantly, what it can tell you about how your shock is performing.
The Penske Racing Shocks S3 Process
It's crucial to study your car and understand its performance. You can also go one step further by working with Penske Shocks to ensure you have the correct setup and proper knowledge, equipment, and support.
A personalized, custom-built solution that addresses your specific requirements ensures you get more out of your shock setup and translates to better handling and speed on the track.
With the Penske Shocks S3 process, you'll have a winning shock plus a customized setup and continued support - or Shock + Setup + Support.
Penske Racing Shocks is the Industry Leader for a Reason
A team that teaches you how to get the best out of your customized shocks is transformational.
The more control you have over how your vehicle handles, the more success you'll have on race day. Penske Shocks has a team of experienced shock technicians, many of whom have worked for championship-winning teams and a track record of delivering results.
In short, they know what works and how to get the best out of your application.
When you leverage the S3 program, you give yourself an immediate advantage over your competition. Reach out today and find out how you can optimize your suspension setup.