What To Know About Race Suspension Tuning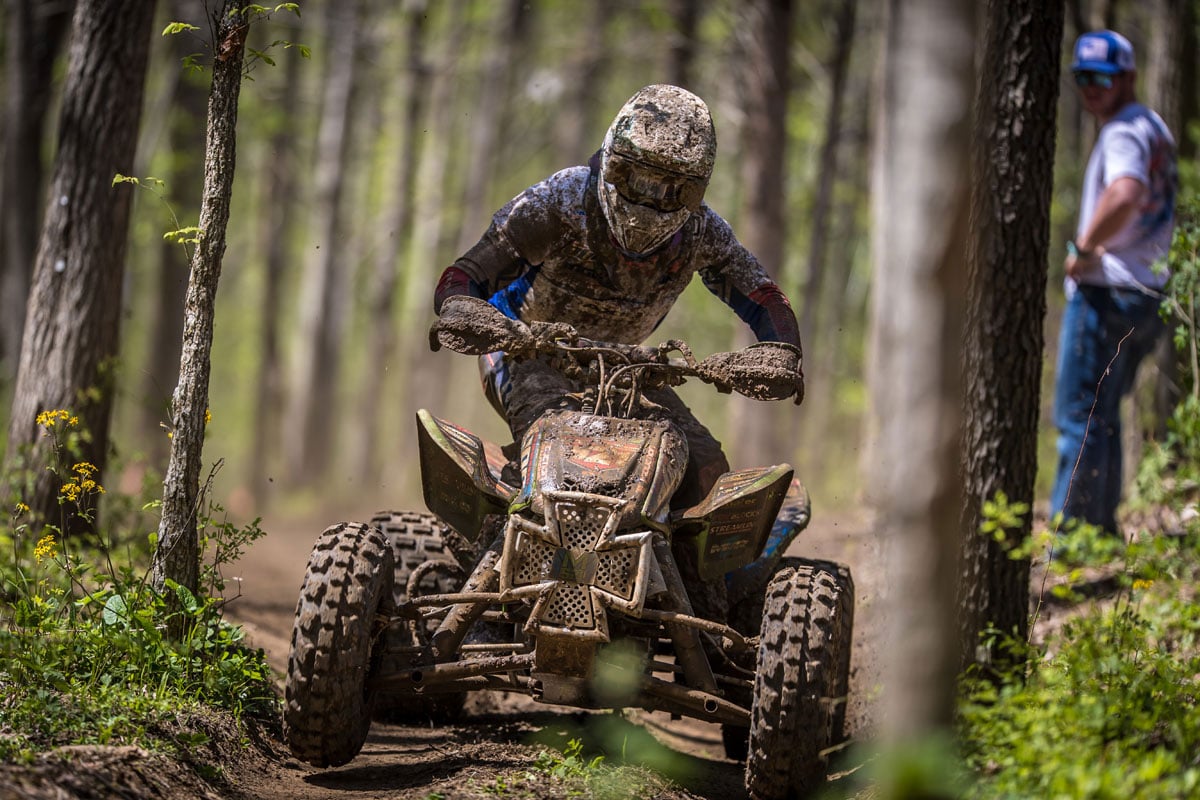 Suspension performance is all about having the perfect parts, right?
Wrong. You can purchase all the top components money can buy, and you might see some results, but they won't be able to reach their full potential without something else. This is because the correct parts are a small part of the equation.
Advancements in technology and a highly competitive market mean high-quality suspension setups are the norm for many.
It's important to remember that winners aren't the fastest because their suspension costs a lot. The best racers know precisely how their setup affects their performance and how to squeeze every last drop of juice out of their suspension.
They're winners because they have the right parts, the correct tools, a knowledgeable team, and above all, experience.
Race Suspension Tuning: The One Thing You Need to Know
Sorry to burst your bubble, but there's no silver bullet to make you a winner. You will have to put the hard work in and experiment with your suspension setup until you get it right.
When your suspension is optimized, your car or bike will maintain contact with the track in any situation. Your vehicle will handle better; it will hold a course through turns, braking, adverse weather conditions, and various surfaces. In the end, you will be more comfortable while finding the limits and maximizing your speed. Typically the most common feedback from the fast riders or drivers is "I am really comfortable."
Improperly tuned, your suspension will cause handling problems, lost seconds on the track, and you'll have the nagging feeling that something isn't quite right.
The worst thing you can do is try to fix these issues, is throw money at them and hope for the best. You must spend time on the track, testing, adjusting, and retesting.
Time Invested is Time Well Spent
Racers who want to level up their performance will need to put hours in both in the shop and on the track. Do you know how your equipment works? How does it all fit together? The best way to learn is to experiment.
You (should) know your car or bike the best, and the most critical metric is how it drives and feels on the track. You need to tune in to precisely what you feel when you drive or ride. And when you spend enough time gaining experience, you will begin to notice the subtle issues. Maybe your vehicle tends to oversteer on certain turns. Perhaps your bike bottoms out slightly on acceleration. Working through these details will give you an edge over the competition.
Once you've made incremental adjustments, you can test and either go backward or make further adjustments. The most critical metric is adjustments based on your own experience, and your relationship with your car or bike will level up your performance.
"Biggest misconception. People don't understand the time invested by the good teams, the ones winning all the time - how much time they have invested in understanding everything. This isn't just for suspension; it's for every part of the car." - Aaron Lambert, General Manager at Penske Racing Shocks
This is not always easy to hear, but it's what you need to be truly great at optimizing your suspension. Time spent learning is time well spent!
Check out our FREE DOWNLOAD: Shock Build and Shock Setup/Lap Time Worksheet

In this free download, we provide both our Standard Shock Build Sheet, which is a great way to keep all your shock builds organized, and a Setup/Lap Time Sheet, a great tool to help improve your communication and record keeping of your chassis setup.


Teamwork Makes the Difference
While there is no substitute for experience, an experienced team that is track-tested and works hard all year round, not just on race weekend, to support you is also invaluable.
You need a team of people around you who are like-minded, creative, willing to fail, try again and think outside the box. You can't buy people like that, no matter how much money you have. You have to build a team that wants to see you win.
Good people on your team know what can go wrong and learn from failure to make better decisions. You get better because they get better.
An Experienced Team Isn't far Away
If you aren't where you want to be yet, work with a team that is!
Penske Racing Shocks has over thirty years old of diversified experience in supporting racers in every discipline and level in professional motorsport worldwide. We are a team with knowledge and experience that comes from working with competitors across motorsports, including Formula 1, NASCAR, Indy Car, IMSA, American Flat Track, FIA World Endurance, Short Track, NHRA, PDRA, SCCA, Australian Touring Cars, BTCC, Moto GP, and many more.
Having a team behind you with the knowledge, experience, and track record that delivers results is critical—having a team behind you willing to teach you and coach you to help yourself? That's transformational.
With the S3 Process, you have access to Penske Shock support experts and a raft of tools and resources customers can use to help themselves.
Check out our S3 Resources Center

We offer resources to assist you including our blog, free downloadable guides on Dyno Graphs, Bleed Shim Equivalence Chart, Damper Tuning, Shock Build & Lap Time Worksheet, webinars, as well our manuals, parts diagram, tech sheets, racing shock specs, service applications, flyers, and price lists.
The benefits here are two-fold:
First, you directly benefit from the collective experience of the larger PRS organization.
Second, and perhaps more importantly, the PRS team will point you in the right direction to ensure you are getting the "right" experience to use your time and resources efficiently.
Discover more about the S3 Process today!