5 Reasons You Should Invest in Your Racing Shocks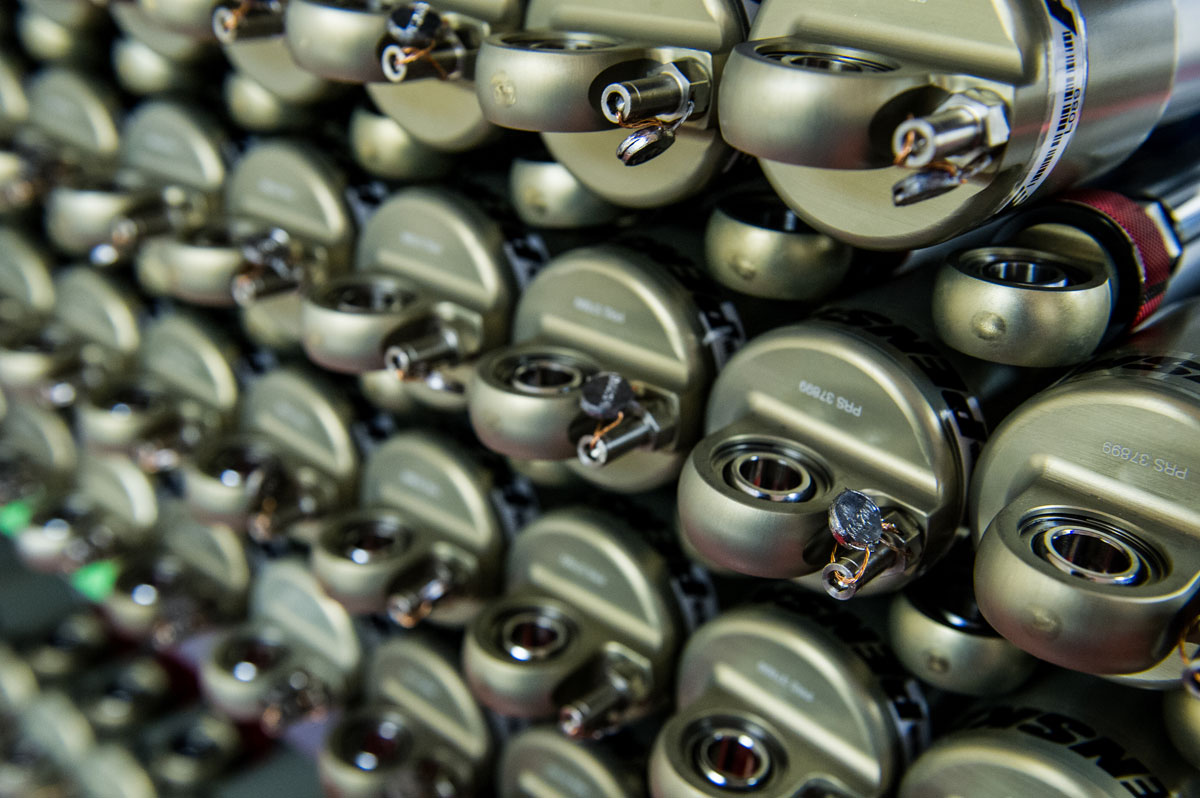 The best racers invest time, effort, and money into their car or bike.
They are meticulous. They explore every variable. They squeeze horsepower out of their engine to gain tenths on the track and optimize their suspension setup for the race weekend.
Fine-tuning your car or bike is the only way to improve your performance. In the modern era, parts are generally well made across the board, and racers are savvy. The optimal setup must be based on your preferences and style.
It might feel overwhelming to think about the many components you can upgrade, adjust, and invest in, but your shock setup could be the difference between winning and losing when it's all said and done.
Invest in Racing Shocks: 5 Reasons Why
A car or bike that doesn't handle well won't perform optimally.
Of course, it's important to give equal care and attention to the chassis, brakes, tires, and engine. But many teams and drivers agree that the best bang for your buck comes from small adjustments to your shock absorbers.
Shock absorbers alter handling, ride, tire grip, and aerodynamic stability. They are critical to a smooth ride, excellent corner handling, and overall performance.
Let's dive into why they're worth the investment.
#1: Shock Development is Still an Option
Looking across the world of motorsports, governing bodies continue to overhaul rules and regulations. Regulations in general cover aerodynamics, engines, parts classifications, and wheels.
For the most part, shocks and springs are still open for development, and racers can still play with their shock absorbers. To gain a competitive advantage and a car or bike set up for the specific needs of the racer, you can invest in quality, adjustable racing shocks.
Premium racing shocks adjust the way the car or bike performs in different weather conditions, track conditions, and at various circuits.
Check out The Most Common Racing Suspension Issues and How to Fix Them.
#2: They Could Last for Years
Proper racing shocks are designed for extreme conditions and long-term reliability.
Internal components of racing shocks often suffer wear and tear. How quickly depends on how often you race and the type of racing. Your shocks could last for many years with proper maintenance such as rebuilding and possibly revalving. Penske has even serviced shocks that are 30 years old and still look good!
The companies that make good products generally cost more, but a long-term investment often brings more returns than cheaper products.
#3: Built to a Higher Standard
Let's be frank. Many racing shocks aren't cheap. But if you invest in a quality shock, you're purchasing greater performance consistency. Penske Racing Shocks are hand-built and held to a higher standard for consistent performance.
Every racing shock should be sent with a dyno sheet with a timestamp. If you don't get one, ask your company to send it. If they don't have it or tell you they will send you a representative graph of the adjuster effect, you may want to reconsider your purchase.
FREE DOWNLOAD: How to Read a Shock Dyno Graph

In this free download, we outline how to read a dyno graph and, more importantly, what it can tell you about how your shock is performing.
#4: They Could Make All the Difference
Expertly built and tested shocks might be the difference between winning and losing. The more confident you are in your car or bike, the faster you'll be.
Shocks give you power over your suspension setup. Prefer a looser feel? Adjust. Want a stiffer ride and a more stable platform? Again, adjust. As long as you keep track of your base settings and your changes, you have complete control over how your vehicle feels.
Penske Racing Shocks are easy to install, durable, and consistent. Adjusting them should be easy, too. With support from Penske Racing Shocks, you'll be able to gain a competitive advantage.
Check out our FREE DOWNLOAD: Shock Build and Shock Setup/Lap Time Worksheet

In this free download, we provide both our Standard Shock Build Sheet, which is a great way to keep all your shock builds organized, and a Setup/Lap Time Sheet, a great tool to help improve your communication and record keeping of your chassis setup.
#5: Experience Talks
Penske Racing Shocks manufacture premium, American-made shocks. The clue is in the name, and racing is our entire business. Larger companies that only use racing as a marketing effort can't provide the personalized experience that Penske can.
Every Penske racing shock is billet machined and hand-built. They're manufactured in the U.S. and are of certifiable quality.
Penske works with top teams in professional motorsport and consistently looks to develop new technologies to provide great shocks for all levels of racing. But, don't let that intimidate you. At Penske Racing Shocks, we work with drivers at every level of the sport and activate the same performance optimization process for all of our customers.
From F1 to IndyCar to local grassroots series, our shock specialists will partner with you to optimize your vehicle performance and educate you on how to continuously improve over time.
Invest in Your Racing Shocks With a Company That Cares
You might be convinced that you need to invest in proper racing shocks. But how can you be sure you're getting the best premium racing shocks? By working with a company that supports you from pre-purchase to race day and beyond! Our S3 program and shock specialists do just that.
At Penske Racing Shocks, we work with you to combine the proper hardware for your application with a personalized setup and the backend support to reinforce your drive to be better.
Proper shocks plus unrivaled support is transformational.