Why the S-Link Dyno is the Best Shock Dyno for Motorsports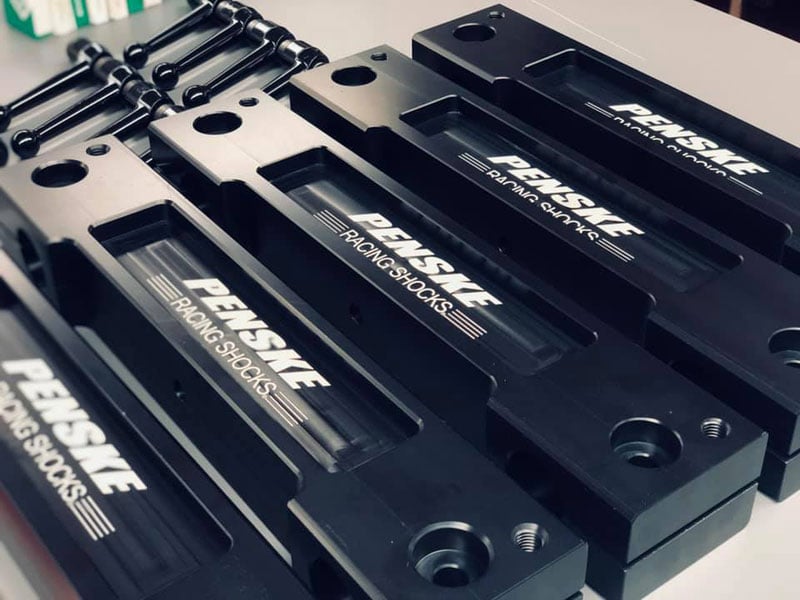 Knowledge without action is wasted.

If you need proof, take a look at the sheer volume of available content in the motorsports space. With this much information readily available, every motorsport enthusiast could become a professional, but that's not the case.

To gain a competitive edge, you need more than a bit of knowledge on what equipment fits your needs. You need a way to best put that equipment to use.

When it comes to your suspension, a shock dyno is a tool that goes beyond knowledge and provides insights. And it's those insights that let you take action.

We believe a shock dyno is critical to achieving the next level of performance. And while we may be biased, the S-Link shock dyno has proven to exceed expectations. In this article, we'll break down the variables and show you how the S-Link dyno gets powerful results for our customers.
The Best Shock Dyno for Motorsports: The S-Link
A shock dyno is a tool to help determine how well a shock performs, and coupled with the right software, your dyno's readings can provide a marked competitive advantage.

The challenge with shock dynos is determining which best meets your needs. Variables like accuracy, horsepower, and software accompanying the dyno also play a major role in providing accurate data.

To optimize your existing setup, the S-Link Dyno is a must-have. But let's dig deeper and compare your available options.
Why Test Your Shocks?
Shock absorbers are vitally important when tuning the performance of your race car. If you're on the fence, there are a few details about a shock rebuild you should consider:

First, your suspension plays a role in the handling of your car. If you're not 100% comfortable in your car, you're capping your potential on race day. Testing your shocks will ensure they're going to perform as planned.

Next, shocks are constantly taking a beating, with dirt and grime building up and penetrating the seals. As shocks start to wear and fade, their performance diminishes.

Conducting regular tests will give you an early warning as to when your shocks need to be rebuilt or replaced.

Since dampers are a critical component of a race car, they should be tested periodically to make sure they are working correctly. Also, when a race engineer finds a damper setup that makes the car faster under certain conditions at a certain racetrack, that engineer will want to have dampers set up the same way the next time the car runs on that or a similar track.

With the importance of testing understood, let's move into the shock dyno variables you need to be aware of.
FREE DOWNLOAD: How to Read a Shock Dyno Graph - In this free download, we outline how to read a dyno graph and, more importantly, what it can tell you about how your shock is performing.
Shock Dyno Capability
A shock dyno tests the performance of your shocks using forces and velocities like those generated when your car is on the race track. It allows you to diagnose and correct any flaws in the damping capabilities of your shocks. The test run works by cycling the shock component up and down at a rate determined by the operator.

The PRS 2HP Dyno (standard) can pull one thousand pounds + zero point up (compression force) and reach a maximum speed of eighteen inches per second (velocity). This is more than some 3HP models.

2HP models are ideal for most racing applications. The force capacity produced by a 2 HP model is suitable for most racing applications. 5HP and 10HP models add the ability to test higher force and velocities that are more suited for off-road applications.

Since the forces applied to your shocks on different tracks differ dramatically, it's critical that you use a dyno designed for your needs.
Shock Dyno Design
With its efficient design, the S-Link Dyno is ahead of the pack. It can read a maximum of two thousand pounds based on its load cell in its standard configuration. Compared to other similar models on the market - Maxwell and CTW 2 HP - the S-Link is more efficient, powerful, and easier to use.

Our direct drive maximizes motor output which gives you a better performance from a small package. And, with our fixed stroke recommendation, Penske can properly tune the motor and driver to reduce noise and increase consistency greatly.

The S-Link is smooth and quiet, with no long cables or wires. It also operates by simply plugging in 2 USB cables with a security dongle (like an encoded flash drive), so you don't have to worry about losing it.
Shock Dyno Software
There are various software solutions on the market that can pair with a shock dyno. At Penske, we use MTS and Shock6 software to drive the hardware.

We selected these software options for multiple reasons. Their ease-of-use provides quick access to shock performance, and you can overlay multiple test runs to compare the performance of different shocks.

For racing, this allows you to test all four dampers and ensure they're giving the same readings, providing better balance for your vehicle.

Another great perk of MTS and Shock6 software is that they're also Windows-based, enabling you to read all your current Roehrig files.
Shock Dyno Accuracy
Modern shock dynos are incredibly accurate. Most are capable of resolving shaft forces down to a fraction of a pound, as well as shaft velocities within the mm/sec range. In motorsports, this means your vehicle can maintain optimal handling at any speed.

Results on some dynos can be less accurate depending on how well an operator can control a multitude of test variables.

With most dynos, cycling a shock between five to seven inches, or from eight to ten inches, should produce the same results. Many of the fluctuations in accuracy come from the temperature of the shock, where even minor differences can lead to large inaccuracies.

The Roehrig dyno has often been seen as the industry standard. Fortunately, Charlie McKinney joined our team in late 2020, helping support and calibrate current Roehrig and new S-Link machines.
Learn more about How to Read a Shock Dyno Graph to Gain a Setup Advantage.
Shock Dyno Cost
Some dynos come in at six to eight thousand dollars. The S-Link is just over fourteen thousand dollars. As we've outlined above, there are reasons the S-Link involves a bigger investment.

First and foremost, Penske shocks are ahead of the industry standard. We first designed shocks for our own race cars, and since 1990 have provided shocks for many of the cars involved in NASCAR, Formula One, and Indy racing. To produce the best shocks, we needed to produce a dyno to match.

All our shocks and shock dynos are built in-house — meaning quality control is paramount. Penske shocks are custom-made for individual drivers or teams based on the setup they need. The shocks aren't mass-produced, and there aren't standard damping curves for everybody. If you're going to invest in Penske shocks, it's a good idea to test them with the most efficient and accurate dyno.
What This Means for You
To achieve optimal performance from your car, you need to use a shock dyno. Without those insights, you're leaving opportunities on the table. We understand how important this is, and that's why we take so much pride in our shock dynos.

Our process is finely tuned, with the S-Link design having taken two years of research and development.

With our online tech support, and onsite repair and calibration, Penske Racing Shocks takes customer service very seriously. This support is an integral part of our S3 process. The Penske Shocks S3 Program combines the right hardware for your application, personalized shock setup, and the backend support required to reinforce your relentless passion and pursuit to always be better. We're with you every step of the way.